Tuesday, July 26th, 2016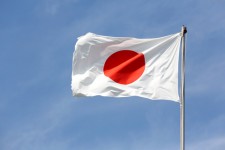 The yen rose more than 1 per cent against the dollar and the euro on Tuesday (July 26), as traders dialled back expectations of how much new stimulus Japanese authorities will inject into an ailing economy.
The Bank of Japan is expected to announce expanded asset purchases and a rate cut further into negative territory at the end of its policy meeting on Friday (July 29).
Meanwhile the government is compiling a spending package that some sources have estimated could be worth up to 20 trillion yen. But a Nikkei report on Tuesday (July 26) said direct fiscal stimulus into the economy would amount to about 6 trillion yen over the next few years.