Yen Gains as Japanese Stimulus Expectations are Dialled Back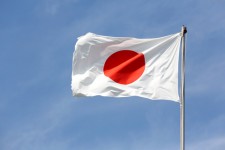 The yen rose more than 1 per cent against the dollar and the euro on Tuesday (July 26), as traders dialled back expectations of how much new stimulus Japanese authorities will inject into an ailing economy.
The Bank of Japan is expected to announce expanded asset purchases and a rate cut further into negative territory at the end of its policy meeting on Friday (July 29).
Meanwhile the government is compiling a spending package that some sources have estimated could be worth up to 20 trillion yen. But a Nikkei report on Tuesday (July 26) said direct fiscal stimulus into the economy would amount to about 6 trillion yen over the next few years.
"There is some position unwinding going on with investors toning down expectations of how much fiscal stimulus will be provided. We are also seeing not much pressure from the Japanese government on the BOJ to ease. All this is helping the yen," said Yujiro Goto, currency strategist at Nomura.
Yen has dropped in the past few weeks
The dollar slid 1.5 per cent against the yen to 104.21, while the euro skidded 1.3 per cent to 114.77 yen.
The yen has dropped in the past few weeks on growing expectations that Japanese authorities would provide both fiscal and monetary stimulus to kick-start inflation.
Some had been hoping for helicopter money, whereby the central bank would underwrite government debt, though policymakers have denied this is part of their plans.
'Doing its utmost'
Japanese Finance Minister Taro Aso said on Tuesday (July 26) he expected the BOJ to continue doing its utmost to meet its 2 percent inflation target and left it to the bank to decide on specific steps.
Most economists surveyed by news agency Reuters expect the BOJ to take some form of easing steps at its two-day meeting that ends on Friday (July 29).
» Read more about AvaTrade and learn about how to trade in currencies such as yen online.