Wednesday, June 22nd, 2016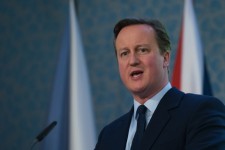 Prime Minister David Cameron has said Thursday's (June 23) referendum on Britain's membership of the European Union was likely to be very close but he also predicted a "remain dividend" in investments if Britons voted to stay in the 28-nation bloc.
With just two days to go until the referendum that will shape the future of Europe, opinion polls have indicated that British public opinion is so divided that the outcome is too close to call.
Meanwhile, Swiss investment bank UBS warned its clients on Tuesday (June 21) it may fail to execute some orders on its electronic trading platform should this week's Brexit referendum affect liquidity or cause extreme volatility.