ForexYard mobile phone trading platform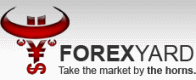 ForexYard supports mobile trading through the mobile platform called "FX-Trader" for iPhone. Please note that you will need to register for a trading account with ForexYard from a computer (per the instructions below on this page) before launching the app on your mobile devices.
Mobile trading on your smartphone with "FX-Trader" on an iPhone4 is a good experience and definitely comes close to trading on a computer.
View Account Info – See your current account details on the go Market Orders – Buy and Sell anything, anytime directly from your phone Entry Orders – Place orders directly from your mobile phone Stop and Limit Orders – You can now manage your risk on the go Change and Remove Orders – Modify your positions using the app Real Time Live Streaming Quotes – Live data streamed directly to your cell phone Fully Functional Charts – Use the mobile charts to make quality trading decisions Charting Indicators – Use indicators to validate the moves in the market
Start trading on the "FX-Trader" Mobile platform
Ranking (4 of 5):



Follow these 6 quick and simple steps to start trading on your mobile phone.
1. Sign up for FX-Trader Account
2. Check your email and click the confirmation link to activate your account.
3. Open the web browser on your mobile phone and navigate to the URL http://m.forexyard.com
4. In the browser on your mobile phone, click the URL called "Downloads".
5. Download the app/client for your mobile OS (iPhone, Android, Blackberry, Symbian or Windows Mobile) by clicking the corresponding link on the webpage.
6. Once you have installed the ForexYard "FX-Trader" app or "Thunder MTS" on your phone and are logging in, make sure to choose the correct "Account Type" (per email confirmation).
ForexYard Trader Screenshots
Below are some screenshots from the "FX-Trader" mobile app on an iPhone 4.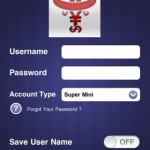 >> If you would like to read the other mobile trading platform reviews, click here.