Wednesday, June 1st, 2016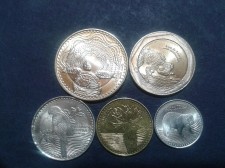 The Colombian peso weakened on Tuesday (31/5) after the country's central bank announced it would suspend an intervention policy aimed at slowing the currency's decline.
The central bank said on Friday (27/5) it would not hold any additional dollar option sales, but did not fully rule out further intervention.
The bank also increased its benchmark interest rate for a ninth consecutive month on Friday, to 7.25 per cent, confirming the expectations of most analysts in a Reuters poll.