Pound Sterling slides lower on USD amid weak construction growth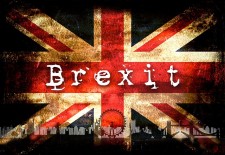 The pound continued its downwards run on the US Dollar in this week's forex trading, largely thanks to the release of mediocre Construction PMIs for December 2016. The PMIs measure activity and investment in the sector and are a key indicator of future economic growth.
The news comes as markets nervously await the triggering of Article 50, the device that formally begins Britain's exit from the European Union. The risk of a second Scottish independence referendum is further devaluing Sterling, with Scottish First Minister Nicola Sturgeon appearing increasingly committed to separation from the UK.

In the States, meanwhile, a more conciliatory tone from President Trump, the expectation of major infrastructure investment, and the likelihood of an imminent interest rate rise all sent the dollar soaring against its peers.
At the time of writing the Pound was worth $1.2262, down from $1.255 just a week earlier.
Construction PMIs Index weighs on confidence
After several strong months, the index fell to 52.2 on Wednesday, with slow growth in housebuilding undermining increased civil engineering activity. Commercial building projects also took a downturn for the first time since October 2016, while construction companies saw continued input price inflation driven by imported materials.
Purchasing Managers were, however, more positive about levels of client confidence since the Brexit vote in June, with a relatively strong GDP performance helping to boost investment in the sector. The index showed that construction companies are fairly optimistic about their business performance in the coming twelve months, with 48% expecting to see increased business activity and only 13% forecasting a downturn.
Prospect of Indyref2 gives UK investors the jitters
In a sign of increasing discontent with Westminster among the MSPs of Holyrood, Nicola Sturgeon accused the UK Government on Wednesday of "undermining devolution" through its approach to Brexit. Although polls suggest the majority of Scots still favour union with the United Kingdom, Ms Sturgeon's pro-independence rhetoric has become increasingly heated in recent weeks. Online forex traders will be concerned at the prospect of a break-up of the UK.
New approach from Trump bolsters Wall Street confidence
US investors were placated on Wednesday following a significant shift in tone from President Trump, who made his first address to Congress the previous evening. Mr Trump combined his usual "America First" rhetoric with an upbeat message to investors, promising "historic tax reform" and renewing his commitment to infrastructure spending. While many commentators lauded the speech as Mr Trump's most presidential yet, critics noted a lack of specifics in his plans for taxation.
Federal Reserve comments send S&P 500 to record high
The US' most influential index reached its highest level ever on Wednesday evening after William Dudley, head of the New York Federal Reserve, said that the reasons to boost the US interest rate have become "a lot more compelling". Shortly before Mr Dudley's comments Robert Kaplan, who heads up the Dallas Reserve, said a rise may need to happen "sooner rather than later".
Sterling faces a challenging few weeks
Investors looking for a safe bet are unlikely to opt for Sterling in online trading. With the UK Government's deadline for triggering Article 50 fast approaching, the coming weeks could bring yet more turbulence for the struggling British pound.