Brexit Worries Drive Sterling to a Six-week Low Against the Euro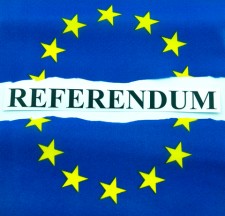 Sterling slipped to a five-week low against the euro on Monday (September 26), as lingering worries over the economic impact of Britain's impending exit from the European Union weighed on the currency.
The pound also traded close to a five-week low against the dollar at $1.2985, leaving it less than two cents away from the three-decade low below $1.28 it plumbed in the wake of June's Brexit vote.
After hitting that low in July, sterling gained 5 percent versus the dollar by early September, as data showed the post-referendum economy holding up better than had been feared. But with parliament back from its summer recess, Brexit worries have come back into investors' radar and have dampened appetite for the currency.
Against the euro, sterling fell as much as half a per cent to 87.16 pence, its lowest since August 16 and close to the three-year low of 87.245 pence it touched on that day.
'Pound awfully close to post-Brexit lows'
"We're just three months past the June Brexit vote, and the British pound is sitting awfully close to its post-Brexit lows. It topped out on September 6 – the day after UK parliament came back into session. The moment UK policymakers were in front of the media discussing the realities of Brexit … the pound began to suffer," said DailyFX currency analyst Christopher Vecchio.
Divorce from the EU expected early next year
Sterling was knocked late on Thursday (September 22) when British Foreign Secretary Boris Johnson said he expected formal divorce proceedings between Britain and the EU, triggered by Article 50 of the Lisbon treaty, to begin early next year, and that two years might not be needed to negotiate a deal.
Investors worry that an exit from the single market will drag the UK into a recession and blow out Britain's ballooning current account deficit, already among the highest in the developed world at around 5 percent of gross domestic product. A wider current account deficit tends to lead to a lower currency.
» Read more about AvaTrade and learn about how to trade in currencies online.