Wednesday, July 13th, 2016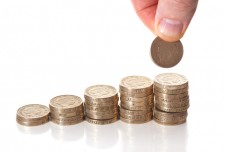 Sterling was firmer on Wednesday (July 13), trading near a two-week high against the euro as Theresa May was set to take over as Britain's prime minister, easing some of the political uncertainty that has dogged the currency in the past few weeks.
Traders will keep an eye on who will be appointed as finance minister with many awaiting for clarity on the new prime minister's detailed thinking on triggering Article 50, the procedure for exiting the European Union.
May has said "Brexit means Brexit", but added Britain will not rush to trigger the formal divorce proceedings. The uncertainty over whether Britain will be able to retain access to the single market after exiting the EU, along with expectations that the Bank of England could cut rates on Thursday (July 14), are likely to make traders wary of sterling.