Will the Federal put a stop to the stimulus program?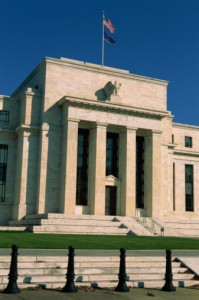 The online forex trading new on Monday saw the dollar managing to surpass the yen for the first time in five trading sessions, which is welcome news to a number of investors.
This relatively expected rise took place as there was a substantial gain in the manufacturing sector for the state of New York, which has generally seen favourable results in the month of June. Though we are still in the middle of the month, the trends show promise for future investors in the months to come.

The Federal reserve will likely put a gradual stop to its stimulus program, or at least there has been speculation regarding the occurrence of this rather important event. This winding-down of the program has led to global equities being sold off, all of which has ensured a positive outlook for the US currency.
The sentiment from global investors has been one of hope, particularly when considering Chairman's Ben Bernanke's reassurance that the Federal Reserves's policy will remain welcoming to new and existing investors. These comments would likely invite investors to look for riskier assets instead of relying on comfort as some are known to do.
All in all the dollar rose to 1% to 94.96 yen, all of which was aided by considerable gains in the Japanese Nikkei market. European and American stocks climbed together, showing further promise of gaining an advantage over its Far Eastern competitors. Earlier, the dollar had hit a session low of 94.08 yen, not far from the previous disastrous outcome of 93.78 yen.
The yen has also shown further signs of weakening against other pivotal global currencies, particularly with the rise of the euro to 0.9 percent to 126.66 yen.
The Australian dollar has showed a gain of 0.6 percent while Canada saw its currency rise to 0.8 percent. Overall, the yen looks in trouble in the coming months to the delight of European and American investors.