Yen continue to decline, you should understand why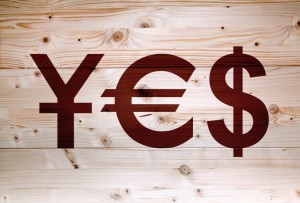 A good portion of the latest forex trading news has focused on the continued decline of the yen in comparison to its other major counterparts.
This benchmark currency took a battering when it emerged that investment policies in relation to the Government Pension Investment Fund (GPIF) will focus on more risky assets.
In turn, this has led some online Forex trading analysts to conclude that China feels as if the yen will continue its descent. Of course, a risk-averse strategy that reflected a bullish yen market would hardly employ such modifications.

When we compare this with the seven-month high of the United States dollar, it is clear to see why some may choose to take a bearish stance on the yen for the time being.
On the other side of the world, the pound has dropped in value when compared to the euro and the dollar. This is primarily due to the volatility caused by the upcoming Scottish referendum. A survey has shown that there is more support for independence and in turn, investors may be wary of becoming involved with the pound until a clear direction is established.
However, all eyes continue to focus on the deteriorating situation between Russia and Ukraine. As the proposal of another round of sanctions has been announced by the European Union and the United States, the ruble has plummeted in recent times. Due in no small part to the possibility that further capital will leave Russia in the coming days, the currency has hit a new low; losing twelve per cent of its value against the dollar.
It appears that many online forex trading specialists will take a rather cautious approach in the upcoming days. Should tensions rise even further in the Baltic region, we may very well see a slight run on the markets.