Markets Surge after US Fiscal Agreement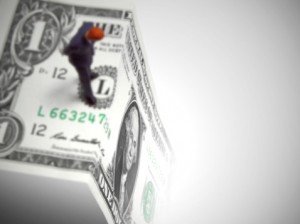 Online Forex Trading investors will be buoyed by news that global markets have responded positively to the US fiscal agreement on the first trading day of 2013, as a last minute deal was struck by Congress to avert the so-called 'fiscal cliff'.
In London the FTSE 100 surged beyond the 6000 level for the first time in over seventeen months with banks making some of the biggest gains, after similar improvements in the Asian markets earlier, with Hong Kong's Hang Seng increasing by 2.9% to its highest level since June 2011.
Both the DAX and the CAC 40 also rallied positively to the news of the US deal. The Dow Jones was up by just over 2% at 10:15 EST.

Political wrangling for months has hindered a deal as President Obama has argued for tax increases to the most wealthy, while the Republicans have favoured cuts in social welfare affecting the poorest in American society.
Failure to reach an agreement would have resulted in tax rises and spending cuts worth $600 billion, which could have propelled the US back into recession. President Obama described the deal as "'just one step in the broader effort to strengthen the economy", although negotiations over spending cuts and the government debt ceiling are only postponed until the end of February.
Consequently, any surges in worldwide markets are expected to be short-term only, as concerns will heighten as several issues remain unresolved, in particular the controversial question of potentially raising the government debt ceiling.
In 2011 markets fell sharply in response to the delay by lawmakers to increase the debt ceiling, amid concerns that the US would default on some of its repayments. With the continuing uncertainty in the Eurozone, the early months of 2013 are unlikely to offer investors much reassurance.