Hard Decisions in Madrid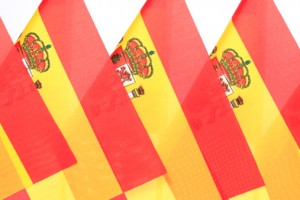 The Spanish Government is facing hard decisions in light of today's action by credit agency Standard & Poor to cut the country's rating. As the Spanish crisis deepens online forex traders need to evaluate Spain's future in the Euro Zone.
For Spain's politicians the hardest question is whether to ask for financial assistance to lower its borrowing costs. Applying for sovereign aid is perceived as an act of financial desperation and in recent months the Spanish Government has been keen to refute rumours that it was seeking such support. However in its report S&P linked the Spanish government's unwillingness to seek aid with its decision to cut the country's rating.

At a conference today Fernando Jimenez Latorre, Secretary of State for the Economy, stated that the Madrid government had yet to reach a decision on whether or not to apply for assistance.
The Euro Zone debt crisis sparks concerns in online forex trading circles although it is acknowledged that falling currency rates provide opportunities for profit as well as loss. If the European Central bank succeeds in launching a bond-buying programme funding costs could fall significantly. To reduce financing costs for Spanish regions 4.86 billion euros of bonds maturing in 2015, 2016 and 2017 are entering the market.
S&P's decision has come as a surprise to many investors. Improved funding opportunities saw the cost of borrowing fall in Spain during the summer and Spanish banks had begun to reduce their reliance on the European Central Bank.
S&P have confirmed a willingness to reevaluate the rating once Spain meets its fiscal targets.