Try AvaTrade's new mobile app – Get a mobile phone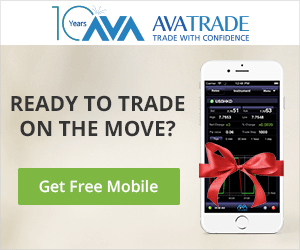 During the summer, most forex traders are busy with relaxing in the sun or out and about on various holidays. Now, thanks to new technology and mobile phones, that does not have to mean that you can't trade as usual.
AvaTrade have just released their new mobile app and as a part of that launch party they are offering a promotion to new customers who signup before 30th of June, where you could deposit and trade with 3000 GBP/EUR/USD and get a free iPhone 6+ or Samsung Galaxy Edge+.
So, if you have been tempted trying out currency trading online this is the best chance and offer we have seen in a long time. Make use of the summer and get going with trading forex online, check this out already today!
››The forex broker AvaTrade now offer you as new customer a mobile phone if you deposit at least 3000 GBP/EUR/USD and fulfill their bonus requirements.
Make sure to read all the terms and conditions on the AvaTrade website, to see what is required to get your mobile phone