Dollar losing status as safe haven currency?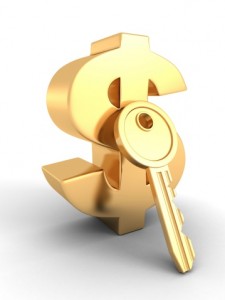 One of the primary Forex concerns that has emerged during the past week is the sentiment that the dollar may possibly be losing its benchmark status as a safe haven currency.
Indeed, this is echoed by certain online Forex trading analysts that are viewing risk aversion from a bearish stance. However, this is a view not espoused by most traders.
On the contrary, it is thought that the dollar will regain much of the footing that was seen to waiver in relation to other currencies.

For many Forex trading professionals, the fundamental question lies in whether the recent tumble on the S&P 500 was a one-off event or it rather signals a trend of things to come. As if this were not concerning in and of itself, a Volatility Index (VIX) increase of forty-six per cent signals that investors and Forex traders are indeed concerned for the immediate future of the S&P and to an equal extent, the Dow Jones Industrial Average.
Another factor that is being taken into account is what is seen as a robust amount of leverage on the S&P 500 and interest rates in this market falling to fifteen-year lows (possibly triggering further volatility). Other ancillary concerns are a pronounced lack of liquidity in developing markets (the drop in the Argentinian peso is a recent example) and a capping of support for credit growth (as witnessed in China). These factors will lead online Forex trading analysts to observe one of the key market fundamentals: the more fear on the market, the more likely it is that the dollar will be used as a liquid safe haven.
Still, the performance of the S&P 500 and the Dow Jones during the week ahead will be important determinants of the perceived value of the dollar. Extraneous factors such as the recent uprisings in the Ukraine and the economic fragility of the European Union are two other variables that online Forex trading specialists will be watching carefully.