All time high jobless rates in EU impacting on Euro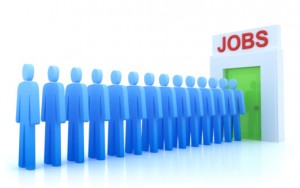 The final week of April has witnessed the Euro tumble once again as the jobless rates in the European Union hit an all-time high of 12.1% awhile inflation slowed to 1.2%; rates not seen since February of 2010.
Of notable importance for online forex traders is the marked unemployment figures released from both Spain and Germany. While the figures in Germany may be seen as comparatively marginal, those in Spain represent the continued weakness of the fifth-largest economy in Europe.

In fact, many wonder how sustainable the long-term prospects of Spain remaining in the European Union are, as some southern regions are now seeing more than 50% of the workforce without employment.
Mario Draghi – The President of the European Central Bank
This protracted downturn may threaten price stability, so there is growing speculation the Mario Draghi may present a rate cut during the latest ECB meeting scheduled for Thursday, May 2nd. However, many online forex traders are taking the position that even if the ECB declines to opt for another cut in interest rates, ECB policies still reflect a predominantly bearish outlook for the short and medium-term strength of the European Union.
State of economy in Cyprus and Spain?
If we then consider the questionable status of peripheral economies such as Cyprus, the continued European financial turmoil is set to dampen any prospects for sustainable growth. Not only is this due to current fiscal policies, but many worry that yet more austerity measures will have to be put in place in regions such as Cyprus and Spain.
Strength of the dollar
Thus, forex traders may be looking to capitalise on the perceived weakness of the Euro in comparison to the relative strength of the dollar, as the greenback may be hinting at a breakout into a more bullish cycle. While all eyes will be focused on the ECB meeting this Thursday, there is little to indicate any positive trends in Europe's economic outlook in the medium-term.