Review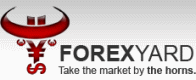 An unbiased review of ForexYard
Here you can get to know what professional forex traders think about ForexYard.
8,45 / 10 stars
Before starting currency trading at Forex Yard
Below you find some important points that OnlineForex.net suggest you consider before starting to trade forex with Forex Yard.
Payment methods: Choose between Visa, Mastercard, Diners Club, Maestro or bank transfer. By payment with debit- or credit cards. You can start forex trading within minutes.
Downloading software? Forex Yard Trading Station is only 750 kb. With an ADSL- or broadband connection, it will only take minutes to download the software.
Sign-up bonus: During the month of December, ForexYard will be offering an exclusive promotion for everyone opening a new standard account through OnlineForex.net. It will give you 10 % cashback to all accounts opened from OnlineForex.net with $1000 as the lowest deposit. The cashback is valid up to $10 000. Sign-up bonuses from OnlineForex.net are the highest in the business. Clients can also choose from a $350 sign-up bonus.
Trade currencies by Forex Yard?
Currencies and other instruments(?): Forex Yard has a broad spectrum of currency pairs and commodities. Now it is also possible to trade with many international currency pairs, such as AUD, NZD, SEK, DKK and NOK against USD.
Execution of currencies: Forex Yard has a platform that executes currencies very quickly. With the ease of two clicks, you can buy or sell a currency pair. Flexibility is offered to allow you to change the look of the trading platform, which currency graphs to display and which currency pairs.
Spread (buy and sell quotes): From 3 pip spread on the leading currency pairs. The spread for gold is 1 usd, while silver is 5 cents and brent oil 6 cents.
Support: Forex Yard has 24-hour support from Sunday night until Friday evening. Forex Yard is easily reached by phone, e-mail or live chat. ForexYard also offers forex education, learning how you can trade currencies smarter.
Resources (tools, charts): You will receive the latest news from the ForexYard trading platform. Daily analysis over important currencies and commodities is also provided. A row of advanced recources for currency trading is availible, such as advanced charts, technical indicators and some of the markets best automated trading robots.
What do you get as a customer of Forex Yard?
Currency pairs: In total, 24 currency pairs are included to trade with on opening an account with ForexYard.
If you want to trade US Dollar, ther are 10 currency pairs to trade with: EUR/USD, USD/JPY, USD/CHF, USD/CAD, GBP/USD, AUD/USD, NZD/USD, USD/DKK, USD/NOK, USD/SEK and USD/TRY.
For Eurotraders, there are 6 currency pairs to trade with: EUR/USD, EUR/GBP, EUR/JPY, EUR/CAD, EUR/CHF och EUR/AUD.
If you want to trade with Pounds, there are the following currencies availible: GBP/USD, EUR/GBP, GBP/JPY och GBP/CHF.
For Yen traders, there are four available currency pairs: NZD/JPY, CAD/JPY, CHF/JPY, AUD/JPY.
Other currency pairs: AUD/CAD, AUD/NZD, USD/DKK and USD/NOK.
Amongst other instrument to trade with, commodities such as gold, silver and oil are all being traded with very reasonable spread.
Leverage: You can leverage your account up to 200 times at Forex Yard.
Daily Market Analysis: You will receive daily newsletters and often much more info about intersting trades in the currency market and commodity market from ForexYard.
About ForexYard
Financial security: ForexYard holds capital of over 100 Million EUR secured at HSBC Trust account in the unlikely event of bankruptcy.
Software and graphics at ForexYard
Most traders are very happy with Forex Yard's quick multi-platform, where you can trade both currencies and commodities. It's simple and very easy to adjust to your own likings.
Other names of ForexYard
The company behind the site is called ForexYard Limited (Forex Yard Limited) and its located on the following address:
Diagorou, 4, Kermia Building, 1st floor, Flat Office 103, Nicosia P.C. 1097, Cyprus
Common misspellings are Forex Jard or ForexYarrd. Yard is slang for one million in forex terminology.
>> Go to Forex Yard's website to find out more
>> Read more evaluations about other forex brokers