Yen spike as Dollar decline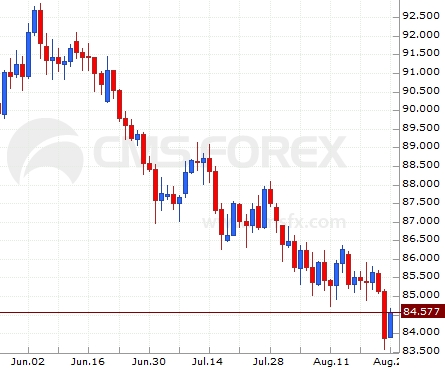 The outlook for US Dollar have been going down, down and down against the Yen. Is it time for a turn-around soon?
New Economic Slowdown?
After the latest key U.S economic data was released, investors was first seriously concerned about the US economy showing, when July showed 27 % slowdown of previously owned U.S homes. But later, many forex investors insted became worried about the world economy instead and dollar started to rise again against many major currencies.
At the same time, Nikkei 225 rose to a 15-month low, while the Japanese currency become even stronger – 84 yen per USD. Yen is currently at its strongest value against USD this decade. Lets see how things move forward in the end of the week.