The UK economy and unemployment figures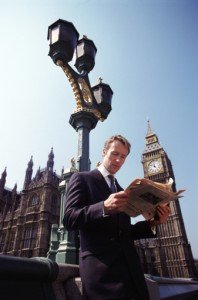 An optimistic quarterly inflation report from the Bank of England on Wednesday saw Sterling surge on the Forex markets, with well-placed online traders taking good advantage of the announcement.
The Bank's Governor, Mark Carney, commented that economic recovery was taking hold in the UK and the Bank's projections for growth were moving forward, with next year's annual growth expected to reach 2.8%, up 0.3% from the projection made in August.

UK unemployment was also reported to have fallen by 0.2%, and its current level of 7.6% represents a significant move towards the 7% threshold at which the Bank's Monetary Policy Committee is expected to begin raising the base interest rate. Current trends suggest that the record low 0.5% rate could persist well into 2015.
Following Wednesday's surge, early trading on Thursday saw a slight retrace against the US dollar, but Sterling continued to make ground against the Euro in the face of less encouraging growth figures for the Eurozone.
According to the latest figures from Eurostat, third-quarter growth in the Eurozone is showing a slow down, with even the German economy struggling to make 0.3% growth and Italy's recession persisting into its ninth consecutive quarter.
The recent strength of the Euro is believed to have stifled exports, with the little growth that was seen in the quarter being mostly attributable to domestic demand. Further interventions by the European Central Bank cannot be ruled out at this stage, and some uncertainty in the Forex markets could afford opportunities for astute online traders. In particular, Ireland's exit from the bail-out mechanism could prove to be a real wild card in the markets.