Thursday, August 23rd, 2012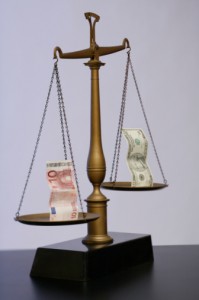 In the latest forex news, the US dollar has slid considerably in comparison to other major currencies.
While earlier this month many forecasts were bullish regarding the dollar's upward trend, analysts have now scaled off this position and are taking a more contemplative approach.
Indeed, the dollar may slide further as is possibly indicated by the relative strength index (RSI) which appears to be setting the stage for a downward trend in the weeks to come. This is especially relevant considering that the Jackson Hole Economic Symposium is on schedule for the following week.
Although the bearish stance for the dollar may continue temporarily, should chairman Bernanke not hint at another round of QE3, sentiments may begin to reverse.
(more…)