Tuesday, August 2nd, 2016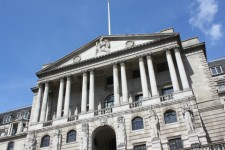 Speculators that are the most bearish on sterling in nearly 25 years may be vindicated by a report published on Monday (August 1) showing Brexit is probably hitting Britain harder than markets previously envisaged.
Sterling declined versus most of its 16 major peers as the data showed UK manufacturing shrank more than initially forecast in July.
Hedge funds and other large speculators ran the biggest net short positions, or bets on the currency's decline, since records began amid speculation that the Bank of England will cut interest rates for the first time in more than seven years on Thursday, August 4 to head off the risk of recession.