Wednesday, May 25th, 2016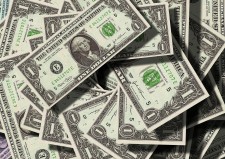 The dollar climbed to a two-month high against the euro as traders boosted wagers that U.S. interest rates will rise, starting as early as next month.
The greenback strengthened versus most of its major peers after Federal Reserve Bank of Philadelphia President Patrick Harker said on Monday, May 23 that he could see two to three rate increases this year, echoing remarks by the San Francisco Fed Bank's John Williams.
Futures are indicating for the first time since March a better-than 50 percent chance that the Federal Open Market Committee will raise rates by its July meeting.