Pound Sterling heading upwards against USD?
The pound sterling has been declining during most of this year, but maybe we are about to see a turning point now?
As you can see in the GBP minute graph, the Pound Sterling have been increasing against US Dollar before Easter holidays starts.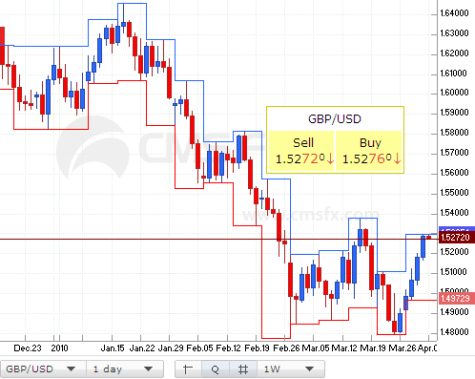 In the longer forex charts for GBP/USD, it looks like the GBP are heading upwards from a daily perspective as well.