German Unemployment Report May Weaken Euro and Confirm Bleak Outlook for the Eurozone

The German Unemployment Report is expected to support the bleak outlook for the Eurozone as unemployment in the area's largest economy is forecasted to increase in June. Undoubtedly, the forecast for the Eurozone is not a rosy one, especially considering Greece is expecting a 9% contraction of their economy in Q3 and Spain's Finance Minister is considering imposing the current VAT tax of 18% on all goods and services. The latter would certainly hurt the economy as spending would likely drop significantly.
Home Sales Index
This is likely to weaken the EUR, especially against the USD, since the US Pending Home Sales Index rose to a 2-year high in May, meaning that the housing sector is picking up. However, little movement is likely to be seen on the Forex marketing as things are holding steady for the EU Summit to be held at the end of this week.
One of the issues that will be discussed is an extension for Greece but if it is approved, it will likely come with even more austerity measures. This could have a negative impact on consumer sentiment and even lead to social unrest.

EUR/USD
Overall, trading sentiment has been negative regarding the EU summit, which was clear for all to see on Monday, June 25th, when the EUR/USD hit its lowest point in almost two weeks, trading at 1.2472. The market simply doesn't seem to believe that there will be any progress at the summit regarding a resolution to the debt crisis.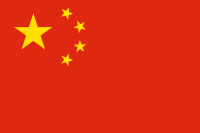 EU vs. rest of world
There are also concerns the debt crisis in the EU will start affecting growth on a global scale. U.S. manufacturing numbers dropping and weak Chinese figures all seem to back these concerns so it is unlikely that the EUR will gain ground any time soon. It will take some spectacular results from the EU summit to see this currency strengthening but that may not happen, especially since two of the area's largest economies don't see eye to eye, namely Germany and France.