Wednesday, July 6th, 2016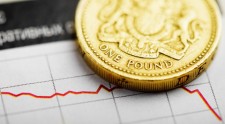 The pound tumbled to a new 31-year low on Wednesday (July 6), at one point dipping below $1.28, on fears over the effect of last month's Brexit vote on Britain's property market and the prospect of cuts in Bank of England interest rates.
The pound, one of the main vehicles through which financial markets can express concern about Britain's decision to leave the European Union, fell as low as $1.2798 in Asian trading, its lowest since June 1985. It recovered to about $1.2891 in afternoon trading in London.
That still left it more than 13 per cent weaker than it was before the June 23 referendum, and about 1 per cent lower on the day.