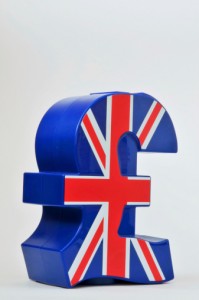 The two days gains shown by the Pound have been halted, as figures show that mortgage approval rates dipped to their lowest rate in nine months during April.
The approval rate dropped as a result of the tightening of lending rules used by the banks.
Banks have been tightening the rules that they apply to mortgage lenders for several months.
In April, new rules demand that borrowers show they will be able to afford repayments even if the interest rate rises.
While the decline in mortgages has hit the Pound's ascent, it may have helped to quell fears surrounding the property market.
Officials were set to meet to discuss what actions, if any, needed to be taken to prevent the property growth from becoming more of a problem.
Read the rest of UK Mortgage approval rates halt Pound's advance »